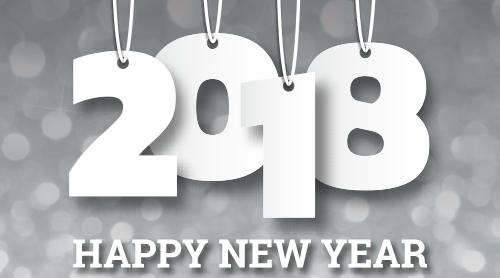 As we look back upon the past year, we would like to acknowledge those who have helped us shape our business. Thank you for a great year, and we look forward to working with everyone again in the coming months as we put together a great 2018 events calendar full of new and exciting topics!
Consumer Workshop Scheduled in London
In December, FISD organized the first workshop for consumer members to share their thoughts on management and organizational issues. The topics focused on organizational structure, tools, managing relationships with internal customers, and employee recruitment and development. FISD has scheduled a similar workshop for London-based consumers on February 5. FISD also plans to conduct additional workshops via teleconference. Contact Tom Davin for details.
FISD Strategic Planning Process
The Governance & Operations Advisory Committee (GOAC), a sub-group of the FISD Executive Committee, has begun discussions on FISD strategy—possible long-term changes to the industry, FISD's strengths and weaknesses, and opportunities to better serve its membership. This initiative kicked off with a video conference in December and will continue through Q1 2018. While this activity is limited to GOAC members, its members welcome input from other FISD members. Contact Tom Davin for details.
FISD Launches Women's Speaker Bureau
FISD member firms have increasingly requested to see greater gender equity on event programs. In response, FISD is developing a Women's Speaker Bureau to have a deeper understanding of the available speaker pool. Women who would like to volunteer to speak should send their name, title, company name, contact information, preferred locations for speaking and tags for the topics they are able to cover (e.g. data management, MiFID II, cost savings, vendor management) to Tracey Shumpert. FISD will use this information to issue speaker invitations. Please feel free to spread the word to your colleagues and clients for their contributions as well. Contact Tracey Shumpert with any questions.
FISD Announces the 2017 Outstanding Data Provider Award Winner
FISD was proud to present the Outstanding Data Provider Award to ASX at the London Issue Brief on November 30. This award was created by the FISD Service Level and Communications (SL&C) Working Group to recognize the exchange or data provider that most clearly adheres to the Working Group's Best Practice Recommendations. These recommendations are guidelines for communication and notification sent by exchanges and information providers to their customers and downstream distribution partners for events such as system upgrades, administrative and policy changes, new product introductions, and unplanned interruptions.
To read the full press release, click here.
Webinar on GDPR
With the EU General Data Protection Regulation (GDPR) entering into force on May 25, 2018, increasing attention is being devoted to this topic. Any organization that processes European Personally Identifiable Information (PII) data, including companies without a physical presence in the EU, are subject to the GDPR. This includes B2B marketing. Moreover, many companies are now requiring that firms that they do business with become GDPR-compliant. Thus, the Public Policy & Advocacy Services Division of the SIIA (FISD's parent) is informing members on developments. SIIA hosted an October 3, 2017 webinar and a December 19, 2017 presentation. SIIA is hosting an updated webinar on January 30, 2018 on the GDPR. All FISD members are welcome to join–here is the invitation.

Share Your News in the FISD Newsletter
Members can have their press releases, events, white papers, blogs, news articles and job postings featured in the FISD Newsletter. Delivered monthly to thousands of financial information professionals, the newsletter is a great place to spread your news. Email relevant material to Michael Zingali with the subject line "FISD Newsletter Submission."


Upcoming Events
January 25: FISD Learning & Libations - New York
February 1: FISD Amsterdam
February 28: FISD Technology Forum - London
March 15: FISD Sydney
March 20: FISD Singapore
March 28: FISD Issue Brief - New York
April 26: FISD Technology Forum - New York

---
FISD Working Groups
Consumer Index Group
Contact: Nick Merritt +1 202-789-4441

Consumer Constituent U.S. Exchange Data Sub-Group
Next meetings are scheduled for 2/9 and 2/22. Please contact Tom Davin with any questions.
Contact: Tom Davin +1 202-789-4465

Business Issues Policies and Practices Standards (BIPPS) Working Group
Contact: Tom Davin +1 202-789-4465

Service Level & Communications Working Group
Next meetings are scheduled for 1/26, 2/23 and 3/23. Please contact Nick Merritt with any questions.
Contact: Nick Merritt +1 202-789-4441

MIFID II Reference Data Working Group
Contact: David Anderson +44 (0) 1825791382

FISD Constituent Groups
Next Constituent Group meetings are scheduled for March 28, 2018.
*All constituent group meetings are invitation only
Consumers Contact: Tom Davin +1 202-789-4465
Exchanges Contact: David Anderson +44 (0) 1825791382
Data Vendors Contact: Nick Merritt +1 (202)789-4441
---
Staff Schedules
Tom Davin (DC Office):
New York: January 24-26
Amsterdam: February 2
London: February 5-7
New York: March 27-29

Nick Merritt (DC Office):
New York: March 28

David Anderson (UK Office):
Amsterdam: February 1
London: February 28

Anika King (DC Office):
New York: March 28

Tracey Shumpert (NYC Office):
London: February 28
London: March 8
New York: March 28

Hope Wilkes (DC Office):
London: February 27-March 4
New York: March 28

Michael Zingali (DC Office):
Amsterdam: January 31-February 2
New York: March 28