Budget to be at WFIC 2017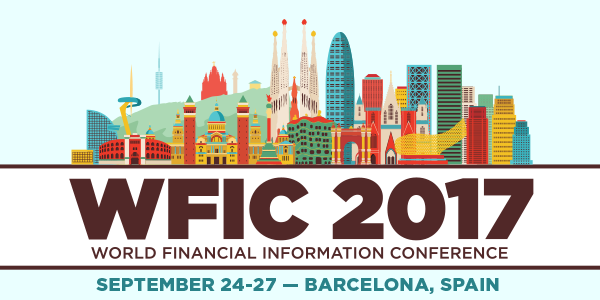 Set your education and travel budgets to include WFIC 2017. The World Financial Information Conference (WFIC) biennially hosts 450+ professionals from 40+ countries for a multi-day event that focuses on issues related to market data sourcing, compliance, and delivery. WFIC 2017 is scheduled for September 24-27 in Barcelona. Keep this admission fee structure in mind when making your budget:
FISD Early-Bird Members: $1,200 USD (until March 10, 2017)
FISD Regular Members: $1,900 USD (after March 10, 2017)
FISD Consumer Firm Members: $500 USD
Registration is now open. Due to high demand, WFIC 2015 was only open to members and we expect to carry that policy forward for WFIC 2017. In order to attend, your membership must be active at least through September 27, 2017. Contact Tracey Shumpert for more information or to make sure you're eligible. WFIC is less than a year away, so now is the time to join FISD to ensure that you're eligible for the conference.
CCG is Ready for You!
CCG Netting Discussion: During its quarterly meeting in December, the CCG had an extended discussion on the practical challenges and best practices for implementing a per-user commercial model and netting subscribers' usage of exchange products across multiple distribution channels. FISD has scheduled an ad hoc call on February 21 to continue discussion of these issues. Let Tom Davin know if you would like to join the discussion.

Roster of FISD FIAs surpasses 1,100
FIAs are increasingly recognized for their industry knowledge -- and their ranks have grown dramatically. Derrick Wong of Capital Group Companies, was the lucky FIA #1,000 when he passed his exam in December. To honor his accomplishment and toast the FISD FIA program's milestone achievement, he was awarded a bottle of champagne in addition to his certification plaque. Wong commented, "My experience with the FIA exam was quite challenging as I had only been in my current role for a year, and while I was familiar with some of the terms and concepts -- I believe studying for this exam gave me a full picture of how everything ties together. The exam was quite comprehensive as I studied for issues and trends, different types of data, structure of the markets, and the ever-changing technology. For my preparation, I actually learned quite a bit from my colleagues throughout the year to build my foundation of knowledge and spent additional time understanding the regulations and figuring out all of those acronyms! After passing the exam, I feel more confident in my role and believe this accreditation gives additional credibility to those who work in the industry." Qualified FIAs are leading the charge to raise the standard of knowledge for market and reference and data professionals. Are you ready to earn your FIA stripes? Learn more.
Growing the FISD Professional Certification Program
FISD staff has been working closely with a steering group as we plot a course for more specialized exam offerings in our professional certification program. Work on the first module will begin soon -- stay tuned for more updates.
FIA Study Group is coming to the Boston Area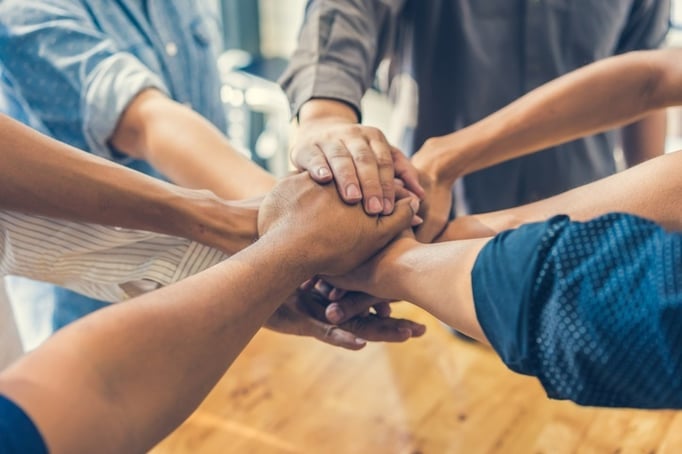 Study groups for FISD FIA candidates in the Boston area are forming now. These no-cost, no-obligation study groups will allow you and your industry colleagues to help each other prepare for the FISD FIA exam by sharing your existing knowledge and your research about the various sections of the exam syllabus. Contact Nick Merritt for more information.
Time to get to work with SIIA Boot Camp
SIIA, FISD's parent company, is launching a series of boot camp events in 2017 to offer a deep dive into issues facing members in all of the associations under the SIIA umbrella. These first four events scheduled for the SIIA Boot Camp Series will tackle marketing:
These events will bring together the best of SIIA's four membership divisions to help you navigate issues such as the growing need to be both a master technologist and a master brand builder, reaching your customers via email instead of cluttering up their inboxes, developing a message for social media platforms that is unique from your conventional marketing messages, using the right analytics in this data-driven environment, and much more.
Share Your News in the FISD Newsletter
Members can have their press releases, events, white papers, blogs, news articles, and job postings featured in the FISD Newsletter. Delivered monthly to thousands of financial information professionals, the newsletter is a great place to spread your news. Email relevant material to Michael Zingali with the subject line "FISD Newsletter Submission.
FEATURED EVENTS
FISD New York Issue Brief & Networking Reception
Be sure to attend next Thursday's Issue Brief. Standard & Poor's is hosting the event at their 55 Water Street location. The event is FREE to members but advance registration is REQUIRED. You don't want to miss our two panel sessions -- the first focusing on interest rates (with a detailed look at negative interest rates) and the second addressing biometric authentication (and providing some indication on when we will no longer need a password). As usual, a lively networking reception follows the event. See details and Register here.
An FISD first: Rising Stars Happy Hour
Whether you're just starting out in the data industry or you're a grizzled veteran, there is still plenty to be gained from listening to someone's story. With that in mind, FISD invites you to join us for the first-ever Rising Stars Happy Hour. Instead of wine and canapes, this relaxed take on a traditional happy hour will feature pizza and pints. This more casual atmosphere will allow you to meet industry colleagues from all levels – senior executives down to recent grads. Speakers from the FISD Executive committee will warm up the room with their stories of how they rose to their position in the financial information industry, then we'll turn you loose to twinkle, er, mingle, with your fellow rising stars over pizza and beer. We encourage you to not discount junior employees, or shy away from bothering someone with a corner office – you can learn a lot from the sharp minds that FISD brings together. Who knows, you might just meet your next mentor!
RECENTLY CONFIRMED FISD EVENTS:
March 23: FISD Women's Group Toronto
March 30: FISD Zurich Lite
April 19: FISD Chicago Mixer
May 9: FISD Tokyo
May 11: FISD Hong Kong
---
FISD WORKING GROUPS
Consumer Index Group
Contact: Nick Merritt +1 202-789-4441

Consumer Constituent U.S. Exchange Data Sub-Group
Contact: Tom Davin +1 202-789-4465

Business Issues Policies and Practices Standards (BIPPS) Working Group
Contact: Tom Davin +1 202-789-4465

Service Level & Communications Working Group
Contact: Nick Merritt +1 202-789-4441

MIFID II Reference Data Working Group
Contact: David Anderson +44(0)1825791382

FISD CONSTITUENT GROUPS
The next meeting is scheduled for February 23, 2017
*All constituent group meetings are invitation only
Consumers Contact: Tom Davin +1 202-789-4465
Exchanges Contact: David Anderson+44(0)1825791382
Data Vendors Contact: Nick Merritt +1 (202)789-4441
---
STAFF SCHEDULES
Tom Davin (DC Office):
New York: February 23-24
London: March 6-9
Singapore: March 22-24
Sydney March 27-28

Nick Merritt (DC Office):
New York: February 23

David Anderson (UK Office):
London: March 8-10

Anika King (DC Office):
New York: February 23

Tracey Shumpert (NYC Office):
New York: February 23

Hope Wilkes (DC Office):
New York: February 23

Michael Zingali (DC Office):
New York: February 23