FISD Executive Committee Elections
Voting is live to fill 15 positions on the FISD Executive Committee (EC) for two-year terms which begin in January 2018 in each of the three FISD constituency areas: exchanges, vendors (data, software, hardware, services), and consumer firms. A total of 27 candidates currently stand for the election. Main contacts at member firms should have received their ballots and voting will continue until January 12th. Please contact Tracey Shumpert with any questions. View the current EC list.

Consumer Workshop Series Kicked off in NYC in December
Following up on the last CCG meeting in Barcelona, FISD organized the first workshop for consumer members to share their thoughts on management and organizational issues. The topics focused on organizational structure, tools, managing relationships with internal customers, and employee recruitment and development. The first workshop was held in NYC on December 13. FISD plans to conduct additional workshops on this topic in 2018 in London and via tele-conference. Contact Tom Davin for details.

MIFID II Reference Data Working Group Update
Jan 3rd 2018 – the MIFID II compliance train is hurtling down the tracks towards us all. On Jan 4th we can all breathe a sigh of relief and pat ourselves on the back for a job well done – or can we? At the most recent FISD MIFID Real Time working group meeting in London on November 29th 2017, while we could bask in some glory of achievement it became clear that the job is far from complete. Some members commended FISD for bringing this group together and recognized that we had achieved at least one notable success in that most, perhaps all, exchanges have recognized that they need to continue to operate their pre-data disaggregation technical and business models post Jan 3rd enabling consumer firms and data vendors to choose to continue as normal. There is broad recognition that considerable 'tidying up' will be needed following Jan 3rd and this group will likely reconvene around the start of Q2 2018.
FISD Announces the 2017 Outstanding Data Provider Award Winner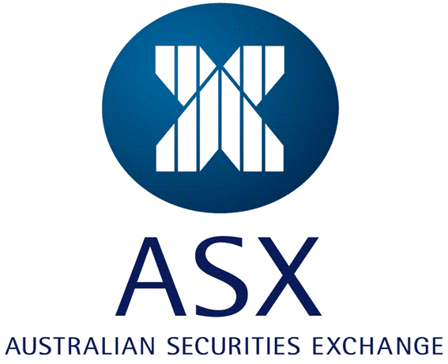 FISD was proud to present the Outstanding Data Provider Award to ASX at the London Issue Brief on November 30. This award was created by the FISD Service Level and Communications (SL&C) Working Group to recognize the exchange or data provider that most clearly adheres to the Working Group's Best Practice Recommendations. These recommendations are guidelines for communication and notification sent by exchanges and information providers to their customers and downstream distribution partners for events such as system upgrades, administrative and policy changes, new product introductions, and unplanned interruptions.
To read the full press release, click here
WFIC Photos Are Now Available
FISD would like to thank all of our sponsors and speakers who helped make WFIC 2017 a huge success. In case you missed it or want a recap, please check out the WFIC Wrap-up page where you will find the event PowerPoints, photos and more!

FISD Dues Scale to Increase by 5% on January 1, 2018
In June 2017, the Board of SIIA (FISD's parent organization) approved an across-the-board 5% increase in the SIIA dues scale. This dues increase is the first in approximately 20 years and will affect FISD members with membership terms ending December 31, 2017 and later. After consultation with the member leadership of the SIIA's divisions (including the FISD Executive Committee), the SIIA Board undertook these changes as part of a comprehensive package of expense cuts and revenue increases that will provide for the continued financial health of the SIIA and its divisions. The revised dues scale can be viewed here. FISD asks that you consider these changes as you plan your budgets for 2018 and beyond. While price increases are never popular, FISD management believes that this increase will enable FISD to maintain and increase its level of support for its members in an increasingly expensive environment. If you have any questions, or would like to discuss this, please contact Tracey Shumpert.

Upcoming Events
February 1: FISD Amsterdam
February 28: FISD Technology Forum - London
March 15: FISD Sydney
March 20: FISD Singapore
March 28: FISD Issue Brief - New York
March 26: FISD Technology Forum - New York
Share Your News in the FISD Newsletter
Members can have their press releases, events, white papers, blogs, news articles, and job postings featured in the FISD Newsletter. Delivered monthly to thousands of financial information professionals, the newsletter is a great place to spread your news. Email relevant material to Michael Zingali with the subject line "FISD Newsletter Submission".
---
FISD Working Groups
Consumer Index Group
Contact: Nick Merritt +1 202-789-4441

Consumer Constituent U.S. Exchange Data Sub-Group
Contact: Tom Davin +1 202-789-4465

Business Issues Policies and Practices Standards (BIPPS) Working Group
Contact: Tom Davin +1 202-789-4465

Service Level & Communications Working Group
Contact: Nick Merritt +1 202-789-4441

MIFID II Reference Data Working Group
Contact: David Anderson +44(0)1825791382

FISD Constituent Groups
*All constituent group meetings are invitation only
Consumers Contact: Tom Davin +1 202-789-4465
Exchanges Contact: David Anderson+44(0)1825791382
Data Vendors Contact: Nick Merritt +1 (202)789-4441
---
Staff Schedules
Tom Davin (DC Office):
London: February 5 - 7
Amsterdam: January 31 - February 2

Nick Merritt (DC Office):

David Anderson (UK Office):
London: February 28

Anika King (DC Office):

Tracey Shumpert (NYC Office):
London: February 27 - March 4

Hope Wilkes (DC Office):
London: February 28

Michael Zingali (DC Office):
Amsterdam: January 31 - February 2