WFIC is Just Around the Corner
FISD has announced the preliminary schedule for the 2017 World Financial Information Conference taking place September 24-27 in Barcelona. WFIC is the only global event that focuses exclusively on issues associated with dissemination, management and use of financial information.
Due to high demand, WFIC 2015 was only open to members and we expect to carry that policy forward for WFIC 2017. In order to attend, your membership must be active at least through September 27, 2017. Contact Tracey Shumpert for more information or to make sure you're eligible. WFIC is less than a year away, so now is the time to join FISD to ensure that you're eligible for the conference.

FISD Regular Members: $1,900 USD

FISD Consumer Firm Members: $500 USD
REGISTER NOW to join 400+ senior financial information professionals in three and a half days of panels, educational sessions, networking and fun.

Get your FIA Syllabus Today

Are you considering taking the FISD FIA exam? School's out for summer (at least in the northern hemisphere), but that doesn't mean you shouldn't take this time to do some studying. Download a PDF of the FISD FIA syllabus here, or request a printed copy from Michael Zingali and hit the books! Learn more about the FISD FIA certification here.
FISD Event Recap: FISD Rising Stars Happy Hour in New York City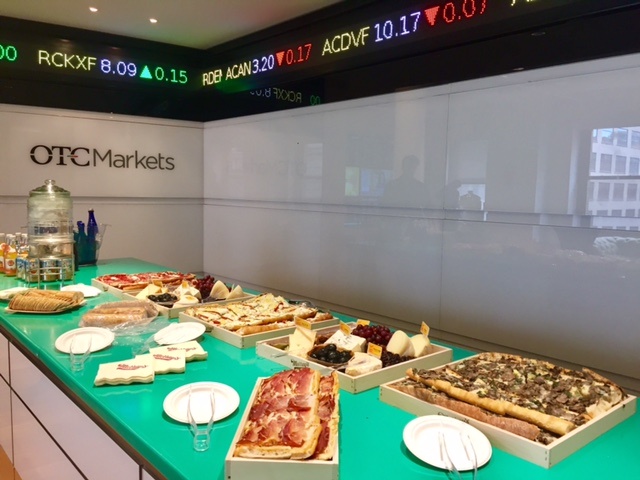 The first ever FISD Rising Stars Happy Hour was held on Tuesday, May 23 at OTC Markets in New York. The Young Professionals of FISD were able to listen to industry experts answer questions on how they got their start in the financial world. The day ended with members and guests sharing in conversation over a nice glass of wine and some gourmet pizza.
Thank you to our host OTC Markets, our sponsor Thomson Reuters and our guest speakers Edmund Flynn, Marcy Pike and Barry Raskin!
Save the date for the next FISD Rising Stars Happy Hour in London on October 19, 2017!
Share Your News in the FISD Newsletter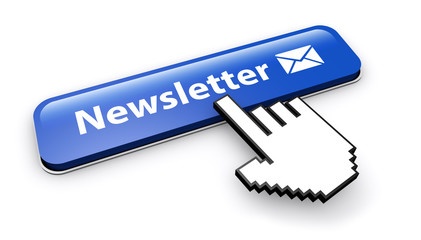 Members can have their press releases, events, white papers, blogs, news articles, and job postings featured in the FISD Newsletter. Delivered monthly to thousands of financial information professionals, the newsletter is a great place to spread your news. Email relevant material to Michael Zingali with the subject line "FISD Newsletter Submission.

FEATURED EVENTS
Announcing FISD Rising Stars Happy Hour on October 19, 2017
Following the successful FISD Rising Stars Happy Hour on May 23 at OTC Markets in New York, FISD has just scheduled the first UK version of the event. Mark your calendars now for FISD Rising Stars Happy Hour on October 17 at the London Stock Exchange. The main audience for this event is people in the early stages of their market data industry careers. FISD FIA holders, we're looking at you! Those of you who are more established in your careers are welcome to attend, but we hope you come in the spirit of mentorship and shaping the next generation of industry leaders. Invite your team – we'd love to see new faces. Contact Hope Wilkes for more information or to suggest speakers.

FISD is Coming to Beijing
FISD is pleased to announce that we will be hosting our first event in Beijing on September 7, 2017 at the Thomson Reuters office. Please contact Scott Cooper if you have program or speaker suggestions.
FISD Learning & Libations in New York on July 19
Join FISD for a blockbuster Learning & Libations event. John Duncan, policy expert, will discuss the public policy agenda under the new President and Congress, particularly as it impacts the issues investors should consider in various sectors including financial services/mortgages, health care, energy, industrials, as well as broader fiscal policy.
Click Here to register for this event. Act fast as there will be limited seating.
Asia Pacific FinaiccInformation Confrence (APFIC)
FISD and Inside Market Data/Inside Reference Data are pleased to announce that the Asia Pacific Financial Information Conference (APFIC) will take place on November 13-15 in Hong Kong, an event that is promising to be a must-attend conference for you and your colleagues. The conference will be held at the Renaissance Hong Kong Harbour View Hotel.
APFIC is an excellent opportunity to increase the visibility of your products and services to a highly focused regional audience. Don't miss this opportunity to network with 400+ market data industry contacts. Staff from financial institutions that consume financial information attend for free. FISD members and Incisive subscribers from exchanges, vendor and technology provider firms receive a discounted rate.
For sponsorship package details, or to suggest a discussion topic for APFIC please contact Scott Cooper.
Click Here to register for APFIC 2017

RECENTLY CONFIRMED FISD EVENTS:
July 19: FISD Learning & Libations New York
Sept. 7 FISD Beijing
Oct 19: FISD Issue Brief in New York
Oct 19: FISD Rising Stars Happy Hour - London
To see a full list of our 2017 Events, Click Here

---
FISD WORKING GROUPS
Consumer Index Group
Contact: Nick Merritt +1 202-789-4441

Consumer Constituent U.S. Exchange Data Sub-Group
Contact: Tom Davin +1 202-789-4465

Business Issues Policies and Practices Standards (BIPPS) Working Group
Contact: Tom Davin +1 202-789-4465

Service Level & Communications Working Group
Contact: Nick Merritt +1 202-789-4441

MIFID II Reference Data Working Group
Contact: David Anderson +44(0)1825791382

FISD CONSTITUENT GROUPS
*All constituent group meetings are invitation only
Consumers Contact: Tom Davin +1 202-789-4465
Exchanges Contact: David Anderson+44(0)1825791382
Data Vendors Contact: Nick Merritt +1 (202)789-4441
---
STAFF SCHEDULES
Tom Davin (DC Office):
London: June 20-22
New York: July 18-20
Barcelona: September 23-27

Nick Merritt (DC Office):
New York: June 14-15
Barcelona: September 23-27

David Anderson (UK Office):
London: June 21-23
Barcelona: September 23-27

Anika King (DC Office):
New York: June 14-15
Barcelona: September 23-27

Tracey Shumpert (NYC Office):
New York: June 14-15, July 19
London: June 21
Barcelona: September 23-27

Hope Wilkes (DC Office):
Barcelona: September 23-27
London: October 19

Michael Zingali (DC Office):
New York: June 14-15, July 18-19
Barcelona: September 23-27